Ruffnek Diskotek + Urban Scrumping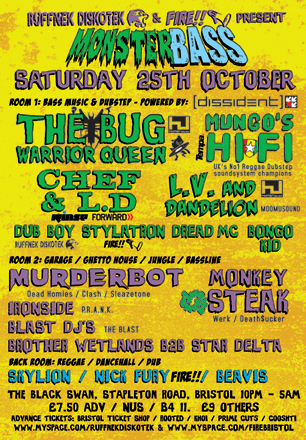 We are pleased to announce that Ruffnek will be using our sound system on Sat 25th October at the Black Swan. The night 'Monster Bass' features a disgusting line up including 'The Bug & Warrior Queen', 'LV' and 'Murderbot' amongst others for more click here.
They will also be using the small system on 20th September in room 2 at the Croft for the Bristol Festival.