Phaeleh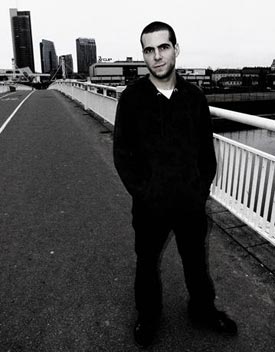 The distinct sound of Phaeleh fuses the dark and heavy sounds of Dubstep and Drum and Bass with the melodies and soundscapes of Electronica, all sealed together with the subtle textures of acousmatic music.
A diverse range of influences results in an equally diverse musical output which can range from disturbing bass lines and heavy Dubstep/Jungle beats, perfect for the rave, to the more soulful, restrained tracks incorporating a variety of sound sources and vocal styles.
Phaeleh has played nights such as Yardcore (London), Dissident (Bristol) and Square Roots (Brighton) and his tunes have been dropped on Sub FM, Ill FM and Radio 1.
In 2008 he started the Dubstep/Breaks/Hip-Hop label, Urban Scrumping Records and continues to gig regularly across the UK...