Reflections EP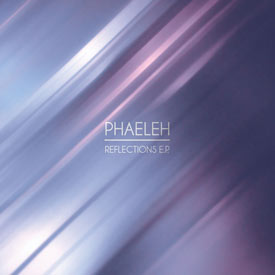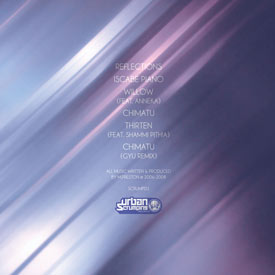 The second release on Urban Scrumping Records is the 6 track "Reflections" EP by Phaeleh.
The EP features a range of tracks which reflect the deeper, mellower side of Phaeleh's music, whilst still containing the dark, atmospheric textures and tight production associated with his Dubstep output.
Once again, the diversity of Phaeleh's music is demonstrated in this release, incorporating Gregorian chants, Bansuri and prepared-piano, alongside collaborations with Brighton-based singer Anneka and London based composer Shammi Pithia.
A Gyu remix of "Chimatu" is also featured on the EP, ahead of his forthcoming release on Urban Scrumping Records, scheduled for July 2008.
The "Reflections" EP features the following tracks:
Reflections
Iscabe Piano
Willow (feat. Anneka)
Chimatu
Thirten (feat. Shammi Pithia)
Chimatu (Gyu Remix)