Inside EP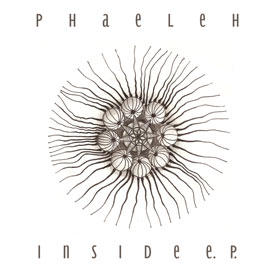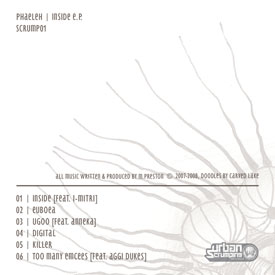 The first digital release on Urban Scrumping Records is the 6 track "Inside" EP, by Bristol-based producer, Phaeleh.
The distinct sound of Phaeleh fuses the dark and heavy sounds of Dubstep and Drum and Bass with the melodies and soundscapes of Electronica, all sealed together with the subtle textures of acousmatic music.
A diverse range of influences results in an equally diverse musical output which can range from disturbing bass lines and heavy Dubstep/Jungle beats, perfect for the rave, to the more soulful, restrained tracks incorporating a variety of sound sources and vocal styles.
The "Inside" EP showcases the darker, heavier side of the Phaeleh Dubstep output and features the following tracks:
Inside (feat. I-mitri)
Euboea
Ugoo (feat. Anneka)
Digital
Killer
Too many emcees (feat. Aggi Dukes)